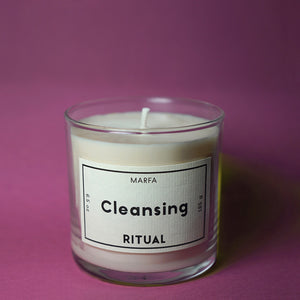 Cleansing | Yang (6.5 oz)
Clear heavy and negative energies and make way for a healthy and happy life.
Rid those toxic "snakes" from your personal space, your mind, studio, hotel room, and your home. Heavy energies can leave you feeling stressed, exhausted, and anxious. Clear the space with these sacred notes.
Notes: Wild Ravensara, Frankincense, Myrrh, Indian Black Pepper, Atlas Cedar, Benzoin, Cardamom.
6.5 oz. in Glass.
Reusable vessel. Send back for 25% off your next candle.