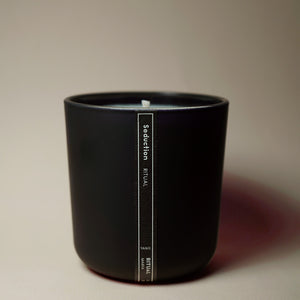 Seduction | Yang (8 oz)
Oud attracts, violet leaf beguiles, black pepper tempts, and sacred incense entices.  
A reminder that to love others you must love yourself. 
Notes: Oud, Bois D'Ensens, Black Pepper, Violet Leaf, Leather, Dark Patchouli.
8 oz. in Black Matte Ceramic.
Reusable vessel. Send back for 25% off your next candle.