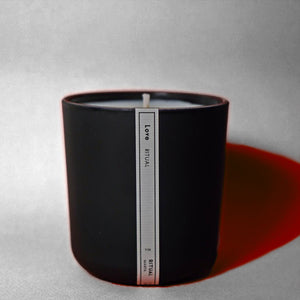 Love | Yin (8 oz)
Light and be in silence. Remember all of the times you felt love.
Close your eyes and really feel that. Soft and haunting, this is a fragrance of rose and ambergris. Warm and deeply nuanced by floral and animal. Dark and light at the same time. 
Notes: Black Narcissus, Ylang Ylang, Rose, Gardenia, Cocoa, Amber, Hay.
8 oz. in Black Matte Ceramic
Reusable vessel. Send back for 25% off your next candle.